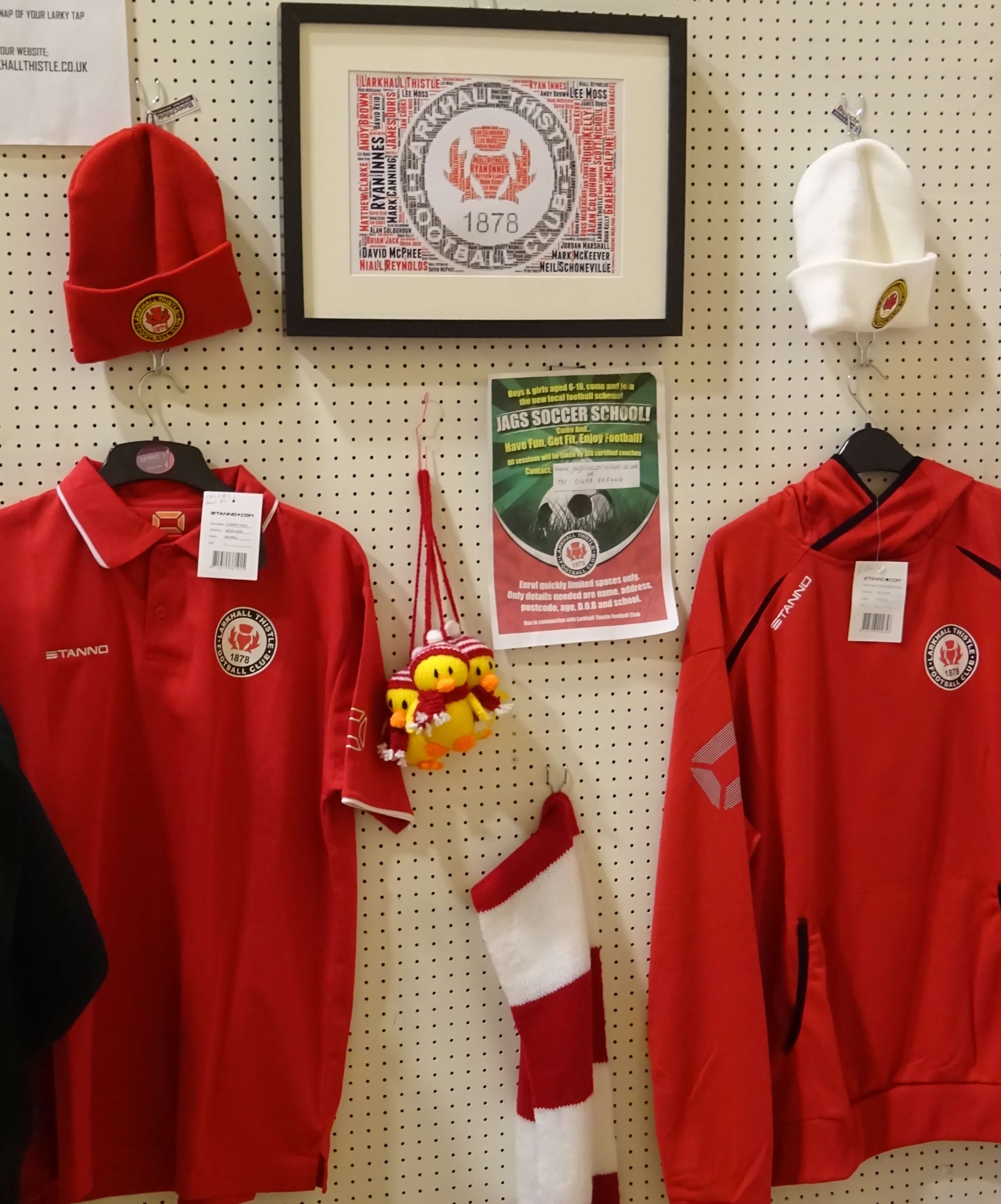 Larkhall Thistle had a stand at today's History of Larkhall exhibition, sales of Jags merchandise like the above went really well. The real winners on a bad day for the Jags were committe men Hugh Kerr and Levi McPhee who stayed behind to man the stall and answer a flood of questions throughout the day, at least they managed to avoid the shambles in Lanark.
See full match report of Lanark v Thistle here
Check back later for a few clips from the game.