Today's game with St Anthony's has been called off due to the rain. No games in the Central League First or Second divisions survived the weather.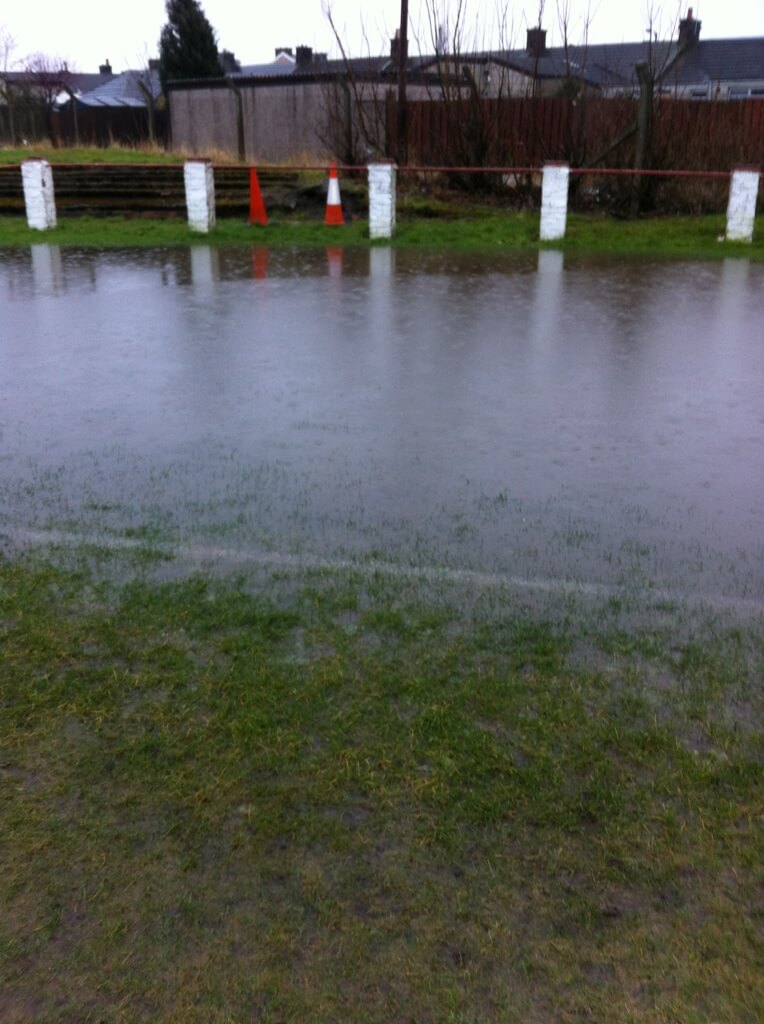 Thanks to Larkhall Thistle committee man Levi McPhee for the photo.
The next scheduled game was next Saturday 22nd February, home to Shotts Bon Accord in the West of Scotland Cup but this game is now POSTPONED
Shotts's Scottish Cup game today was called off so they will play it next week instead. We now don't have a game scheduled for Saturday yet but might get one announced tomorrow (Sunday) or Monday.
Please check back for further updates, next game will be shown at the top of the home page.
UPDATE
Thistle will now play Galsgow Perthshire at home next Saturday, 22nd February. Kick Off is 2:00pm