This is just a page for everything else that doesn't fit into a specific category but has something to do with Larkhall Thistle. Thanks to Hugh Kerr for the photographs and most of the details below. Thanks also to exiled for added comments and information.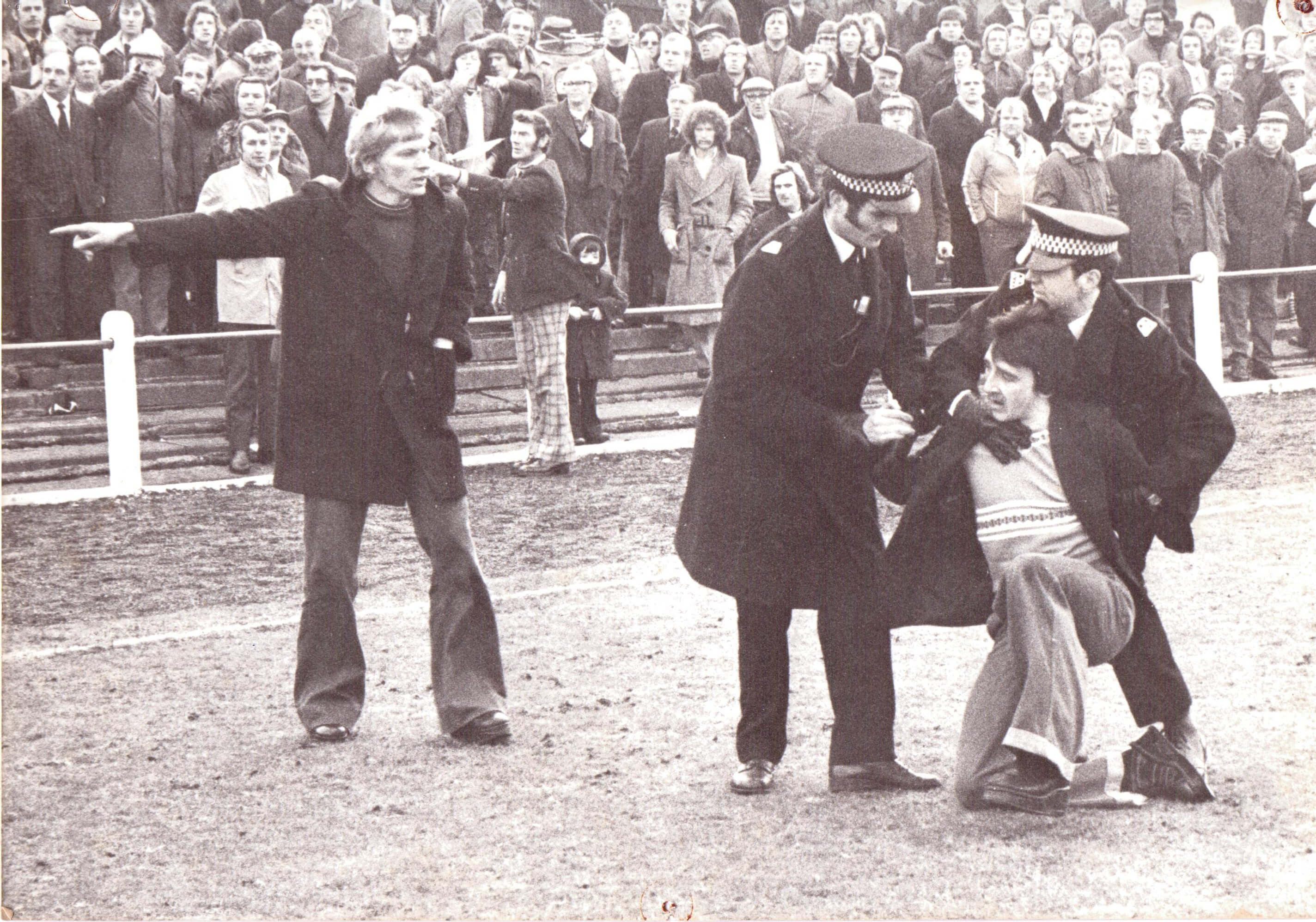 This photograph was taken during the crowd invasion of the park at Kirkintilloch on 12th February 1977. See archive page for more details.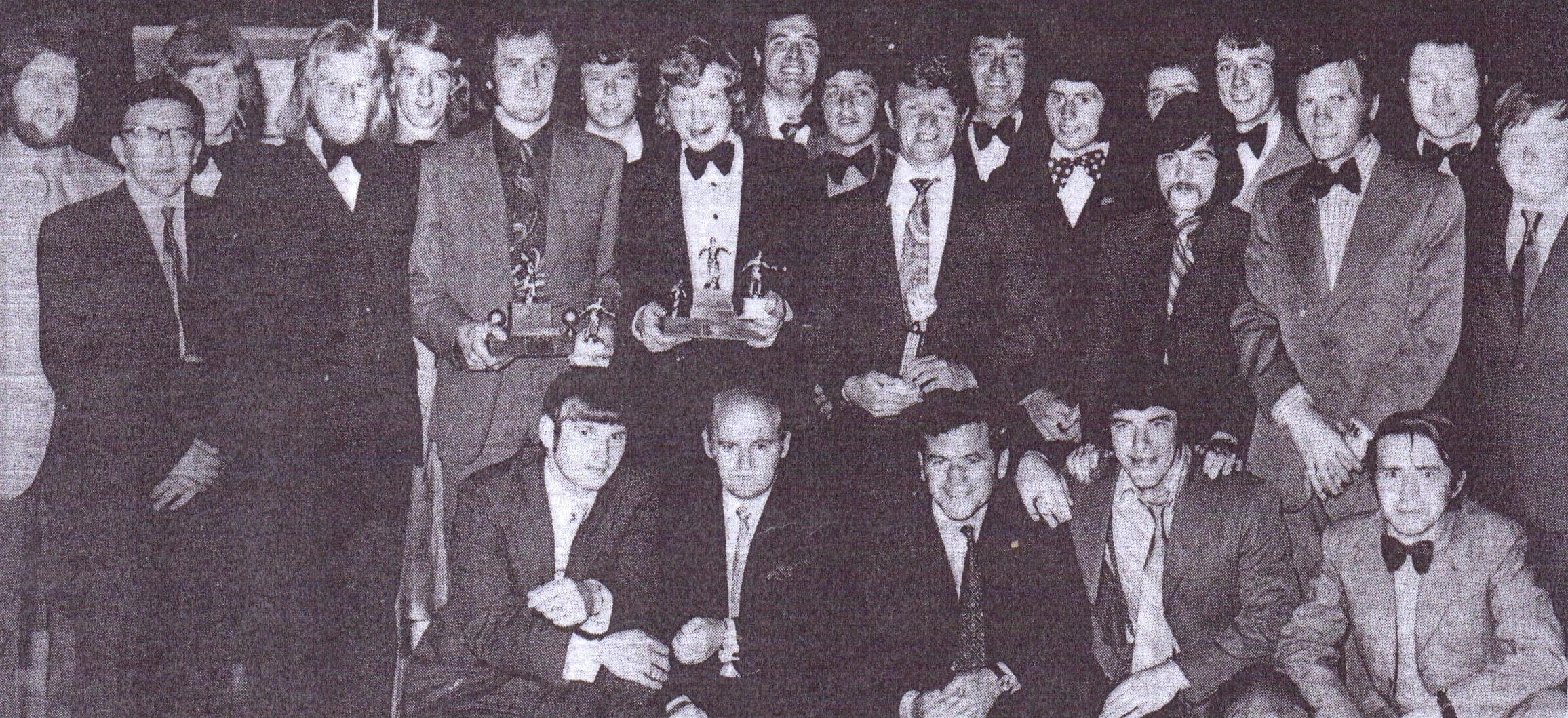 Some of the faces in the photograph above: Jock Roy, Davie Wilson, Jock and Danny McLeish and Jackie Hamilton. (Thanks to exiled for the information)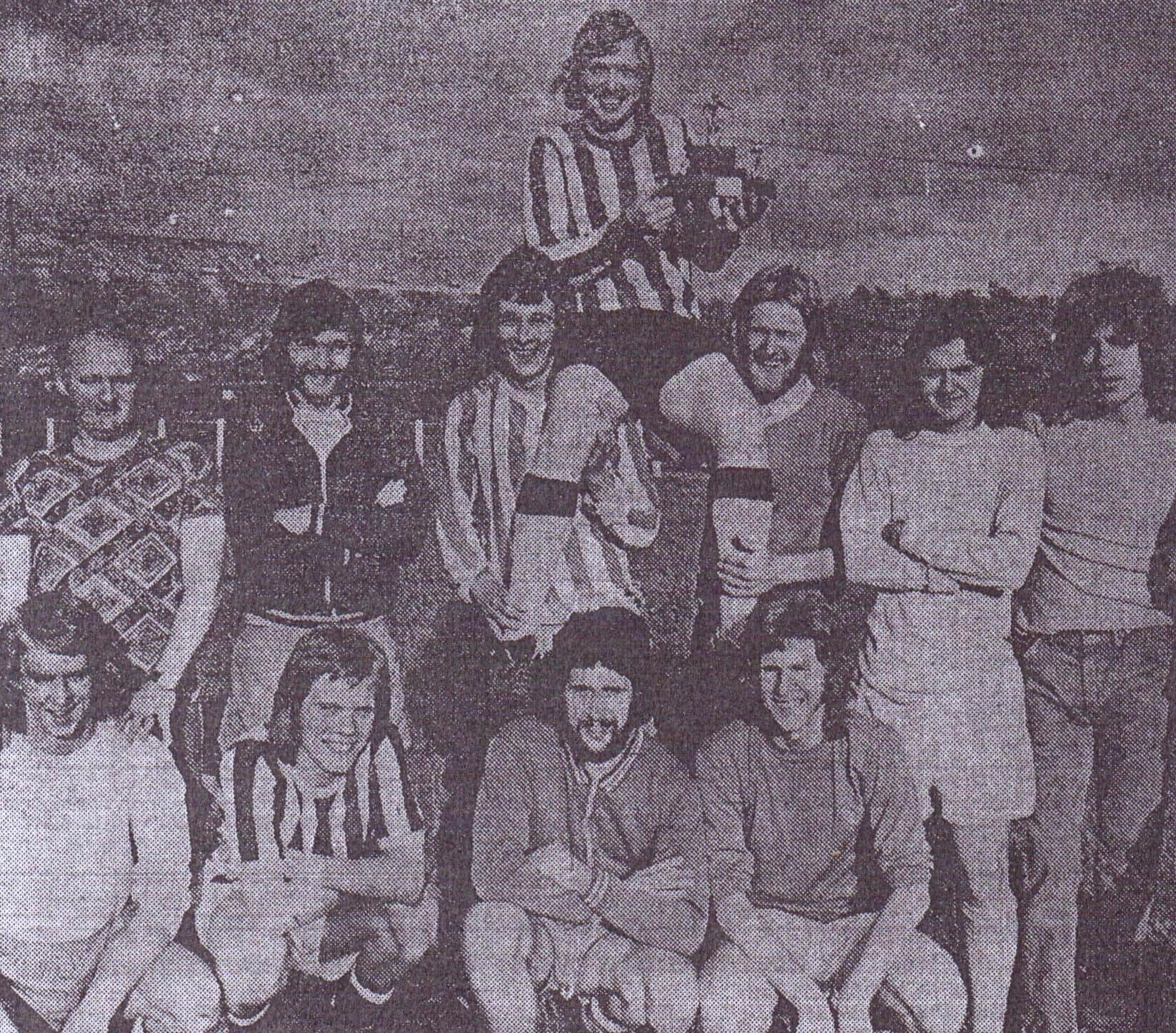 Two pictures above celebrating Tom Sutherland as Larkhall Thistle Player of the Year. The top one was taken at the presentation dance in The County Inn in Cambuslang in 1973 0r 74.
Back row: John Hutchison, John Chalmers, Arthur Whiteside, Jim "Suzz" Sutherland, Alan Duff, John McCaig, Bobby Bloomfield Front row: John Hunter, Scott McCartney, John McKerr, Alastair Duff (Thanks again to exiled for his help on this one)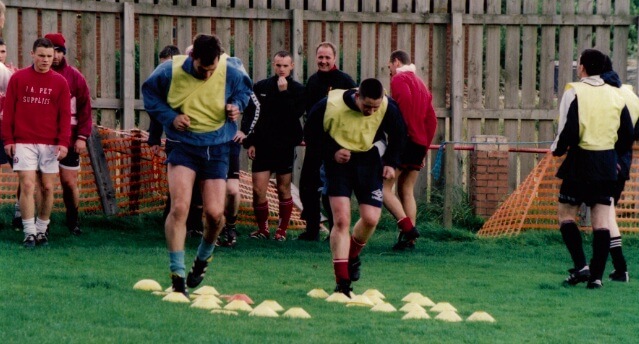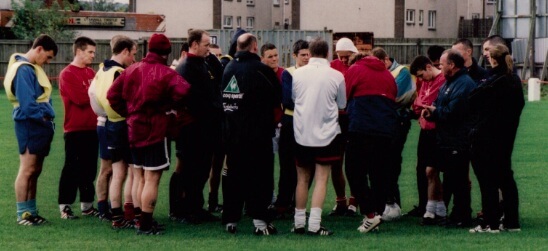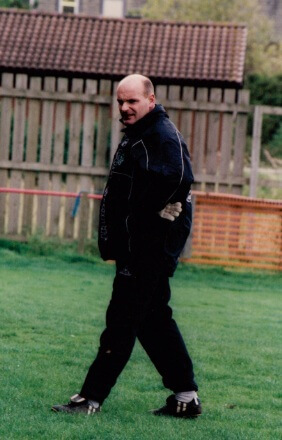 The pictures above are from a Larkhall Thistle training session at Gasworks Park, taken prior to the Beatons Cup Final against Bellshill in 2001 In the background is the former Larkhall Thistle Social Club which was wound up in 1989.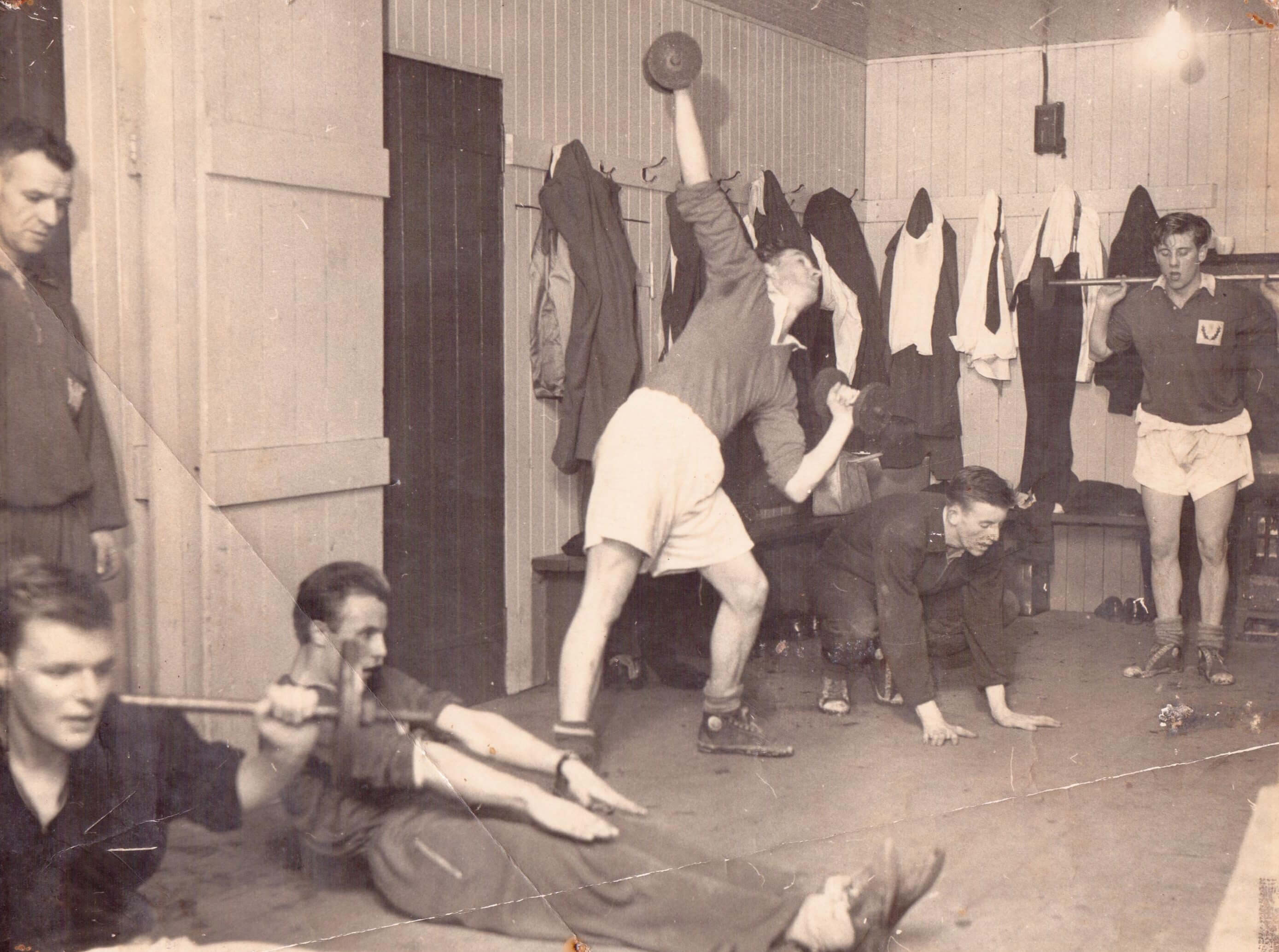 This is an old photograph of some Larkhall Thistle players training in the old pavillion and changing rooms, opposite the side where they are now.
Barbells – Bert Steel, crouching – Bobby Woods, situps – Dick Nelson, barbells – Tommy Walker, standing in corner – Harry Kirkwood.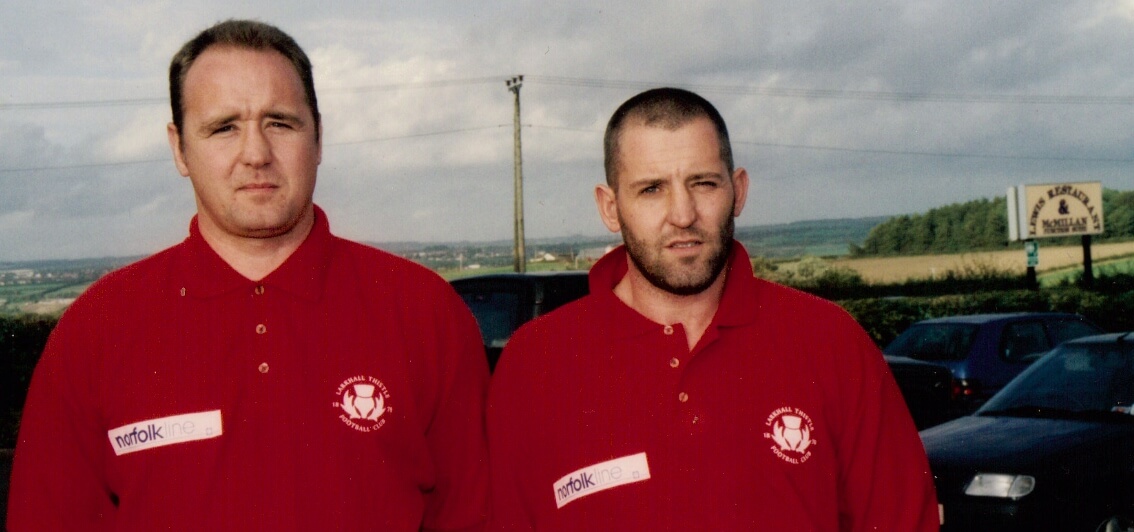 Two Thistle players at Shawlands
Larkhall Thistle players Paul Anderson and Hugh Kennedy pictured outside the Shawlands Hotel in Larkhall, just before the cup final with Bellshill at Firhill.