Some new  pictures of Larkhall Thistle teams from the past, thanks a lot to John Milne for supplying photos 16 and 17, John's father is in the pictures. The pictures are from the same era and the 1953 one had players names but the other one didn't, any help filling them in would be welcome. Just leave a post at the bottom of this page and it will show at the top of the comments on the home page.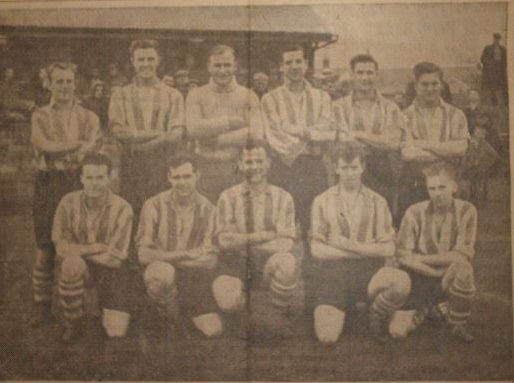 Back row, Left to Right: Stewart, Nelson, Calder, Chalmers, Gunne, Flieder
Front row, Left to Right: Orr, Maxwell, Milne, Haughey, Black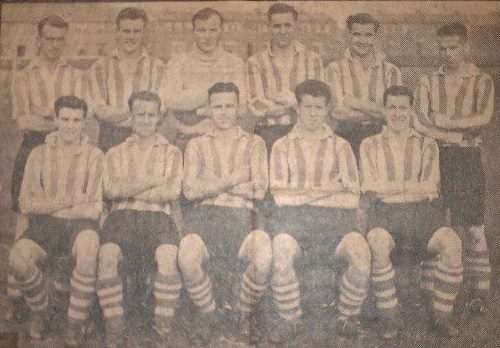 The Larkhall Thistle team from around 1953 who won the Lanarkshire Junior League Cup and were finalists in the Evening Citizen Cup for the third year in a row where they played Coltness United. The Jags had also played Coltness in the previous season's final where they lost 2-1.
Larkhall Thistle team photos 1
Larkhall Thistle team photos 2