Gasworks Park, Larkhall
Larkhall Thistle v Royal Albert
Sectional League Cup – Game 1
Thistle began their competitive season with a win in the derby against town rivals Albert but although the Jags dominated the first half, they had it far from all their own way in the second.
Thistle started the game with four new signings; Stuart Thomson in goals, Declan Doyle at right back and midfielders Josh Payne and Gary McStay. It will take time to see whether any of them improve on what was there last season. New striker Brian Felvus has already proved to be a valuable addition but was out injured, also missing were Hugh Kelly and Scott Nicholl who were suspended.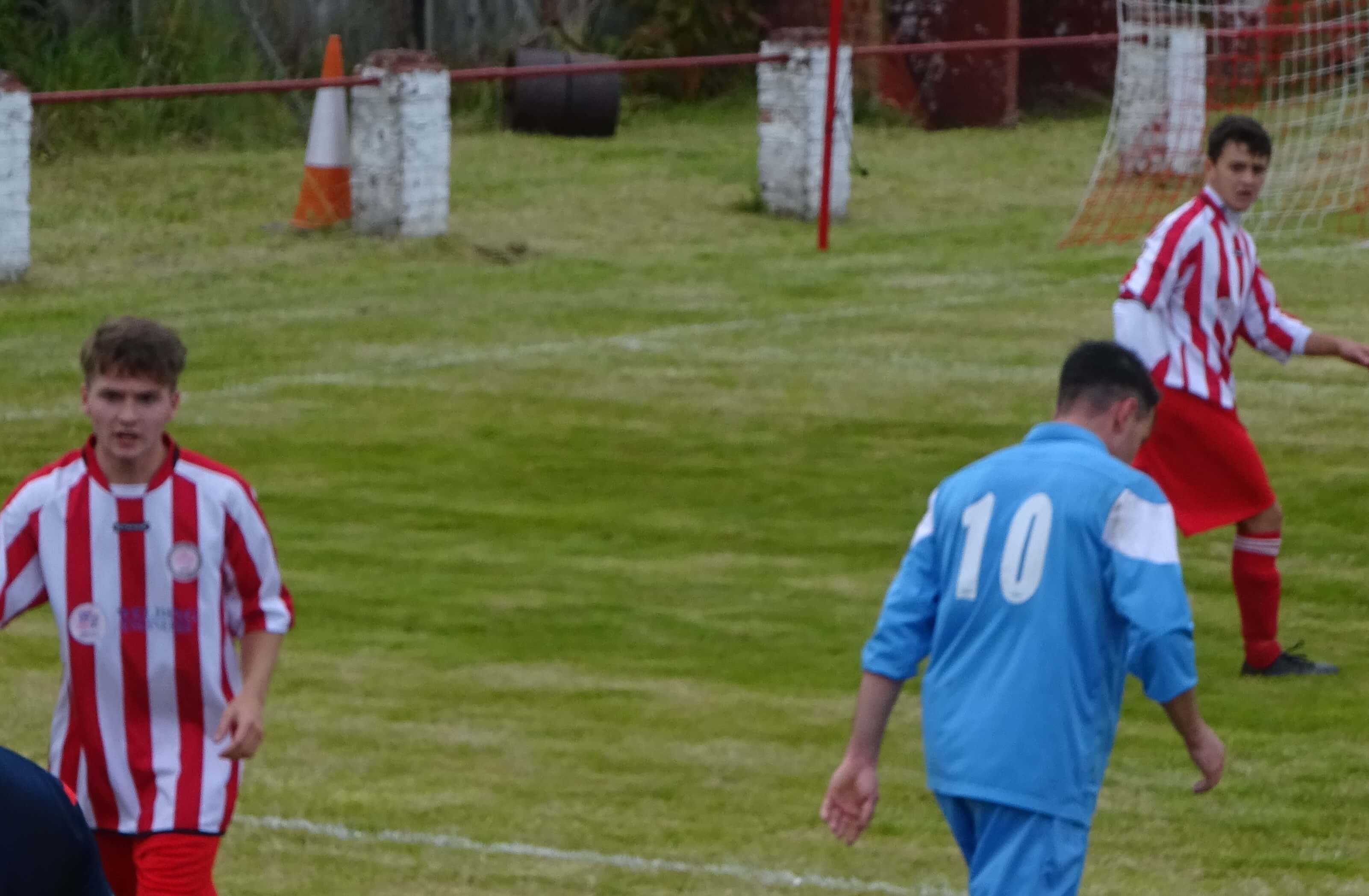 It has been a long time since Albert won a derby game and they must have feared the worst when they went a goal down in the fourth minute, Graham Gracie heading down for the Ryan Giggs of junior football Mark McKeever to finish.
The game was all but over after just a quarter of an hour when Neil Schoneville latched on to a ball that was bobbling about in the box and headed home from close range.
Thistle sealed the win with a third goal on 30 minutes, good work from McStay and Reid on the left and a good finish from Ryan Innes.
Half Time Larkhall Thistle 3 Royal Albert 0
The Jags started the second half with Andy Brown on in place of Neil Schoneville, and although Brown had a great half and got in some excellent saving tackles and blocks, the change seemed to leave the team a bit flat and there was no real football played at all in the second period.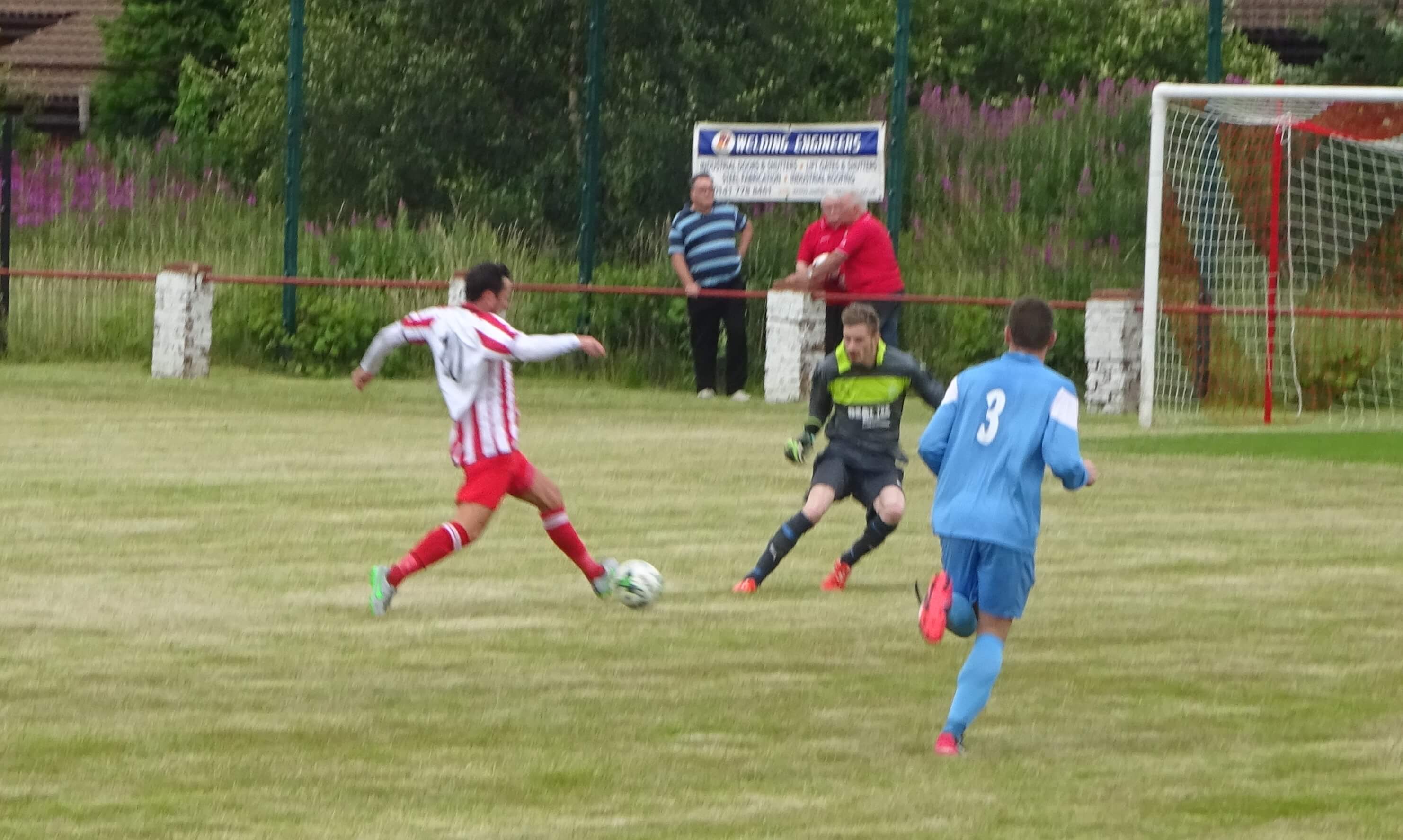 Albert were by far the better team in the second half and they can feel a bit hard done by that their pressure didn't produce a goal or two.
For Thistle though it was a half to forget, not even mustering a shot on target and to make matters worse, having two players sent off. Gracie was first to go on 75 minutes after what at first looked an innocuous challenge but he had in fact kicked out at his opposition player and left the referee with no option.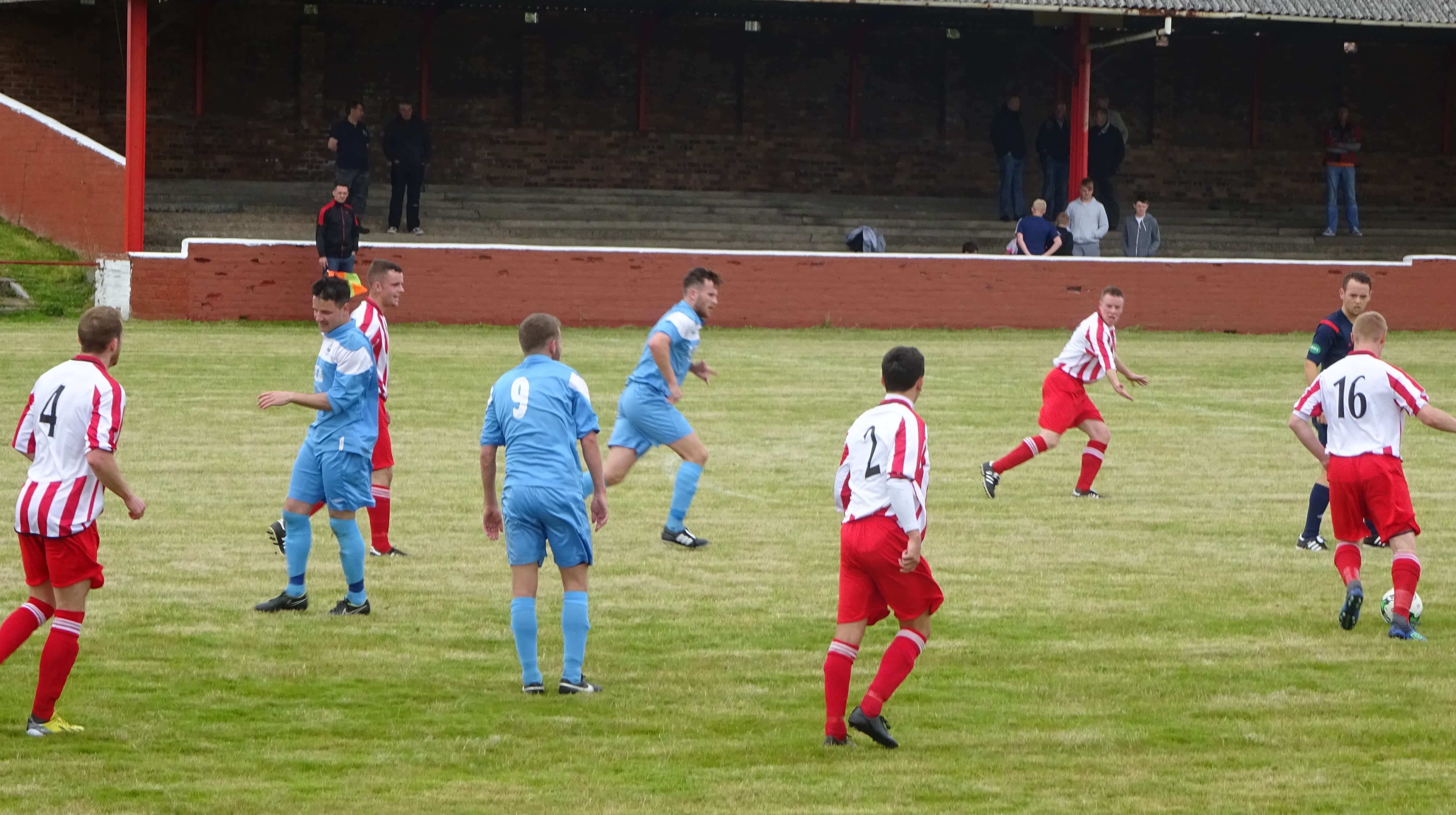 Matty Clarke came on for McStay in the aftermath to give fresh legs up front but with seven minutes left Innes picked up a dubious second booking for a foul and was also sent off.
A good start for Thistle in what looks like being a fight with Lesmahagow again for the qualifying spot at the top of the section. Next game is Forth at home on Wednesday.
Full Time Larkhall Thistle 3 Royal Albert 0
Larkall Thistle:
Thomson; Doyle, Schoneville (Brown 45), Reynolds, Reid; Payne, Innes, Jack, McKeever, McStay (Clarke 77); Gracie