Gasworks Park, Larkhall
Larkhall Thistle v Forth Wanderers
Sectional League Cup – Game 2
Thistle welcomed newcomers to the section Forth, who made up this season's mini-league to five teams. Andy Brown and Paul Burns were recalled to defence and Matty Clarke started up front in place of Graham Gracie.
The first half of this cup tie was a bit of a non event, Forth came with nothing much other than an offside trap but their vocals at every through ball helped them to get all of the first half decisions. There was nothing much in the way of action other than a free kick apiece, Forth's was a great effort than rebounded down off the bar and could easily have gone in, Thistle's a shot on target at least from Kelly that was held by the keeper.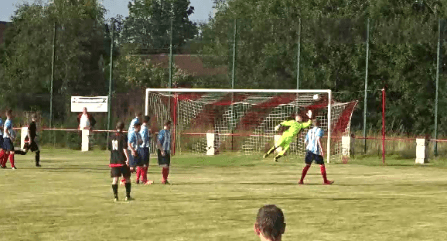 Forth took the lead just before half time when Reynolds got himself in a mess and fell in the box as he was trying to catch Forth's attacker, his hand undoubtedly hit the ball but whether the penalty and subsequent booking were justified is another matter.
Half Time Larkhall Thistle 0 Forth Wanderers 1
Thistle came out for the second half and never has it been more obvious that they had been given a severe rocket up the proverbials. They were back on level terms just two minutes after the restart when Schoneville slid in at the back post to finish from a Reid cross on the left. It was to prove a familiar theme as Thistle mounted wave after wave of attack down the left side that the Forth defence had no answer to.
Thistle were ahead four minutes later, Reid on the left went past the defender and squared for Jack to tap in. Goal No3 came just ten minutes into the half when Matty clarke played a brilliant ball through the heart of the defence for Reid to run on to and dink the ball over the keeper. The celebration needs a bit of work though Div.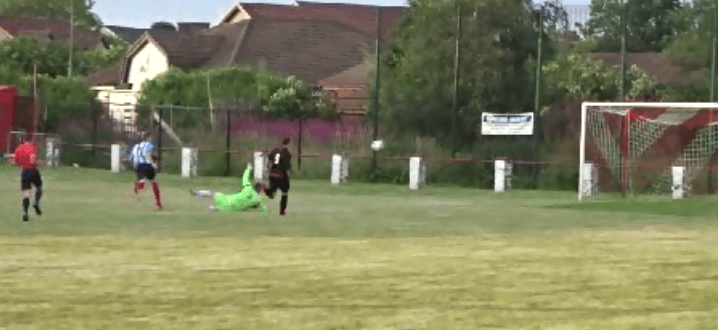 At this point Forth looked dead and buried but they came up with an unlikely goal to pull it back to 3-2. There was more than a hint of handball though from the scorer, who latched on to a quick free kick to run on and beat Colquhoun at his near post with a shot from 12 yards.
Three minutes later though Thistle killed the game off with a fourth from Reid after a long clearance from Colquhoun. Jack and Clarke added further goals before Thistle rounded off proceedings with the move of the game. Substitute Josh Payne latched on to a loose ball and played it down the right channel for McKeever, who hit a brilliant first time cross into the path of Gracie who was one on one with the keeper, he strolled round him and slotted the ball into the net.
Forth's game plan seemed to consist entirely of a high line offside trap and as soon as Thistle had it worked out the game was done, David Reid was particularly effective against it in the second half and their defence had no answer to him.
Full Time Larkhall Thistle 7 Forth Wanderers 2
Larkhall Thistle:
Colquhoun; Brown (Payne 70), Schoneville, Reynolds, Burns; Jack, Innes, Kelly, Reid; McStay (Gracie 70) Clarke (McKeever 76),