Valefield Park, Kilbirnie
Kilbirnie Ladeside v Larkhall Thistle
Kilbirnie Ladeside tournament 2017
Thistle started their pre-season with what looked like it could be their most difficult game, away to Premier team Kilbirnie Ladeside. The team started on familiar lines with the addition of new signings Jonny McStay and Craig Forbes who made their debuts.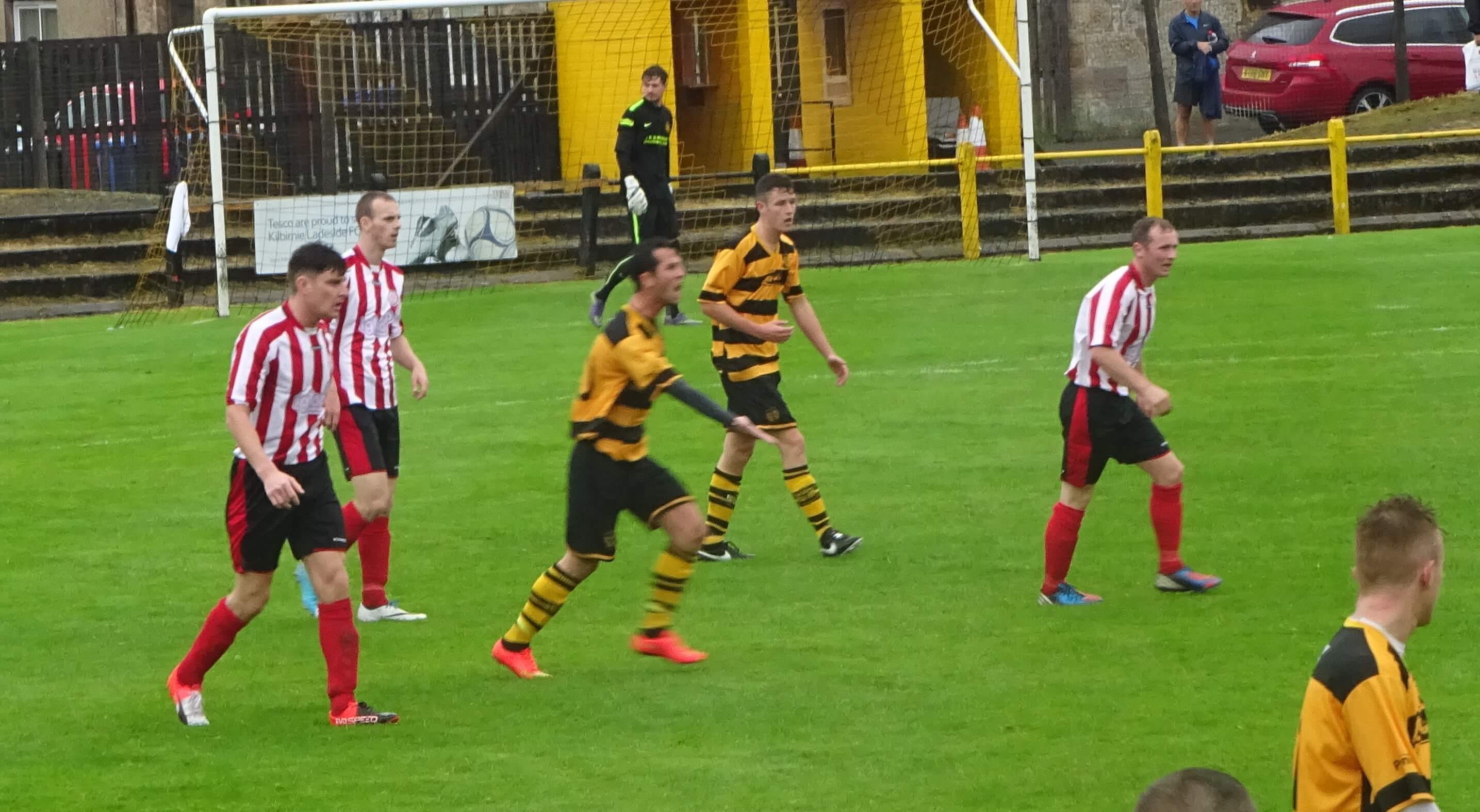 The Jags got off to a nightmare start when keeper Stewart Thomson miskicked and the home team took full advantage to go a goal up inside two minutes. Kilbirnie were nippy and fast and put the pressure on early in the game but once Thistle found their feet there was really only one team in it.
Thistle equalised after 21 minutes from an own goal, Graham Gracie swung in a good ball from the left and the Kilbirnie defender gave his keeper no chance with a header and they took the lead in 32 minutes when Liam Mushett tapped in from close range following a David Reid corner.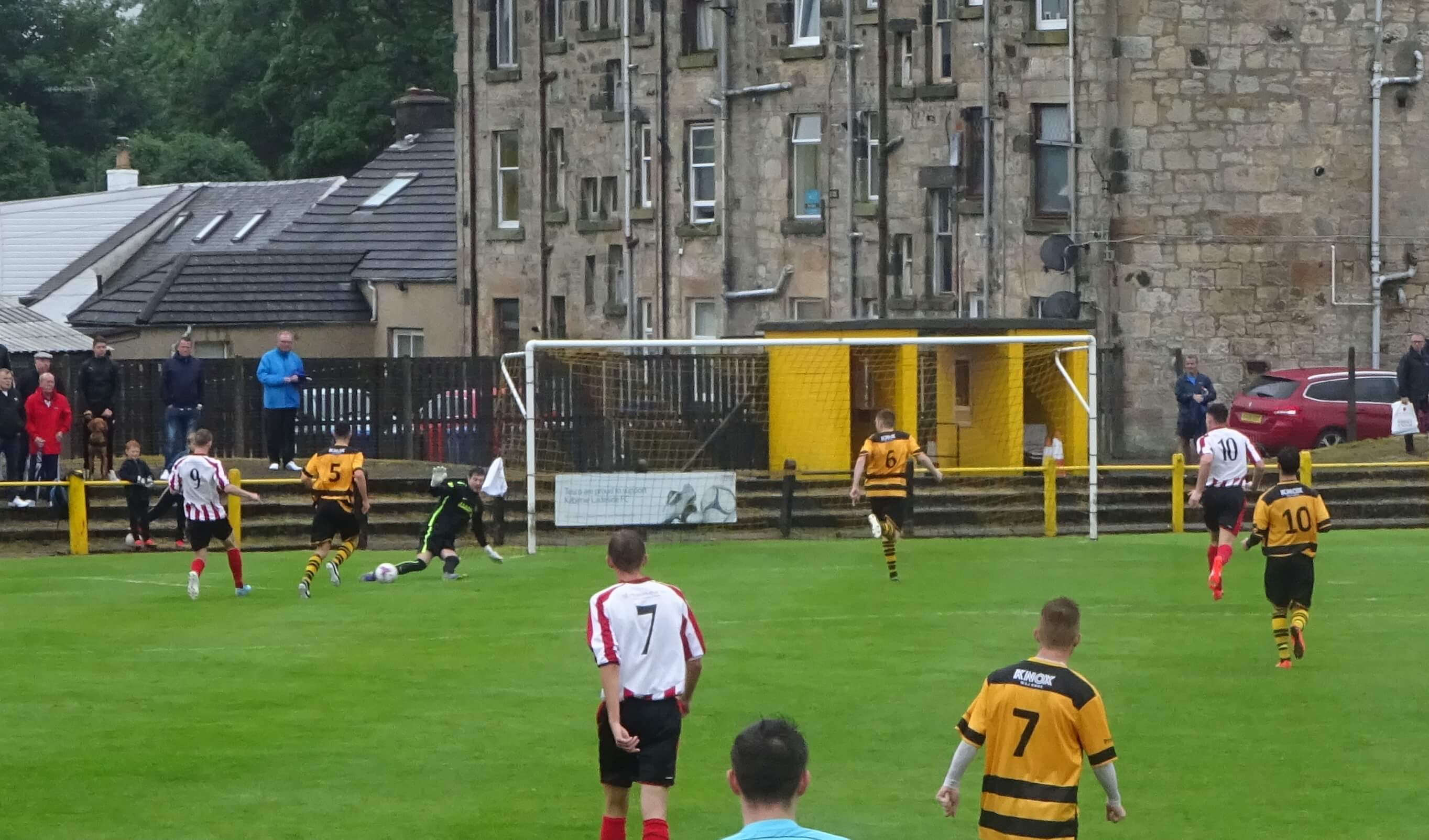 Things started to look bad for Kilbirnie when Reid added to the lead a minute later with a speculative effort from 25 yards that squirmed through the keeper's hands and they must have feared the worst when Johnny McStay latched onto a though ball to run in and stroke it low into the net just on the half time whistle.
Half Time: Kilbirnie Ladeside 1 Larkhall Thistle 4
Kilbirnie have apparently had their problems with the manager and players leaving but they would have expected a bit of a revival in the second half, instead of that though it was Thistle who piled on the goals to produce what was a shock result – even given the fact it was a friendly tournament.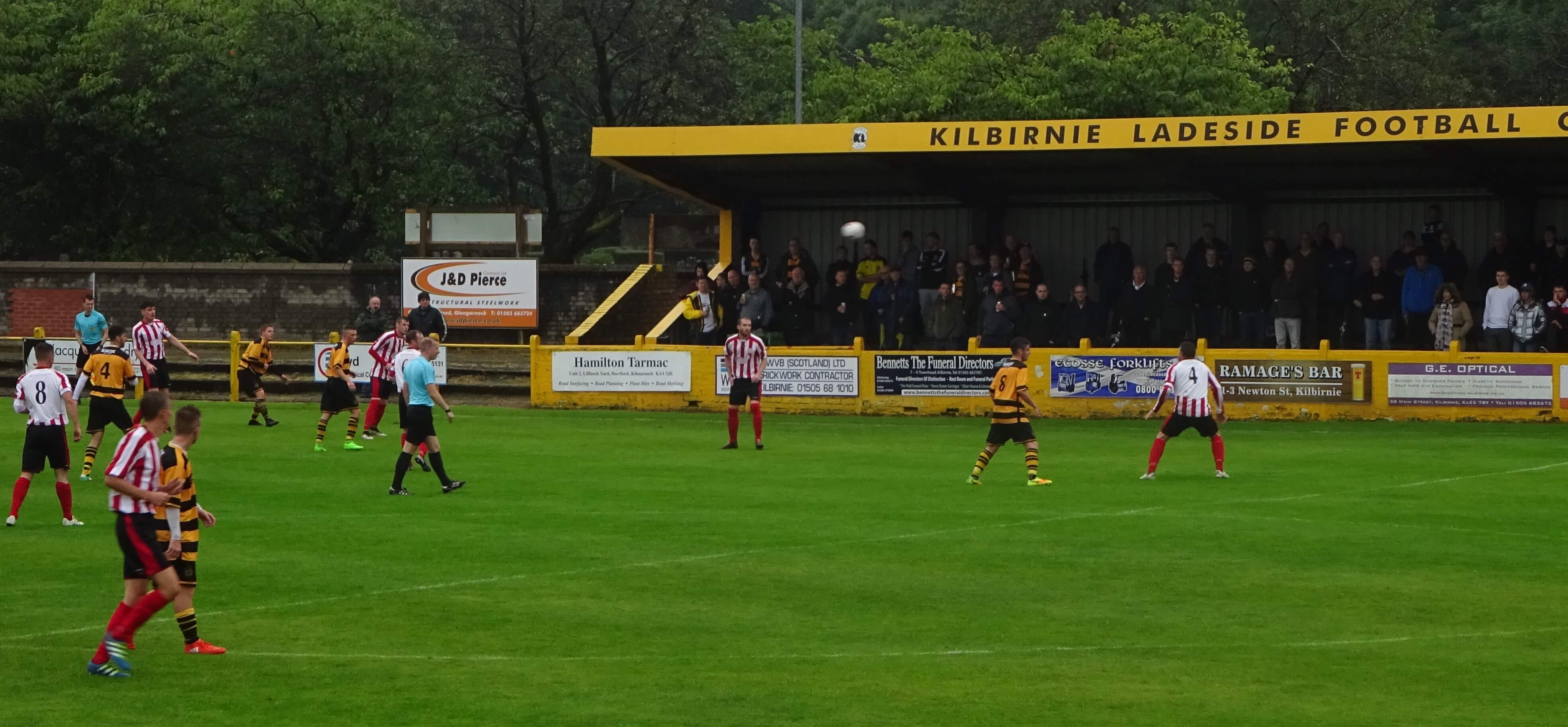 Forbes opened his Jags account just after the break with a tap-in after quick thinking from Mark Canning as he put an early free kick into the box.
As the rain battered down on a typical fair Saturday, the Kilbirnie fans were slipping out and matters got worse for them as McStay showed all his power and pace to latch onto a short back pass and convert.
Graham Gracie always likes a goal and was feeling very left out as his team mates racked up six of them but he got his eventually as his hard work was rewarded when he got on the end of a long ball and went past the keeper to complete the rout.

Full Time: Kilbirnie Ladeside 1 Larkhall Thistle 7
Very promising start from Thistle and signs of what might be a good partnership up front between Gracie and McStay but we'll see how they fare in the final in what will be a good indication of where they are against another team from the Super League first division.
Larkhall Thistle:
Thomson; Reynolds (Brown 70), Mushett, Nicholl; Canning; Forbes (McKeever 60), Innes (G.McStay 45) Jack, Reid (D.Thomson 75); J McStay, Gracie.